A 6" schedule 40 steel pipe is reduced to 4" schedule 80. At a
water flow rate of 1.00 ft3 /s the pressure on the upstream side is
30 psi. What is the horizontal force on the pipe hanger? Show
fluxes and forces on CV.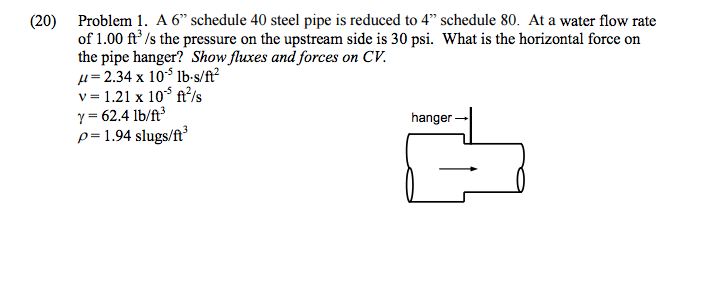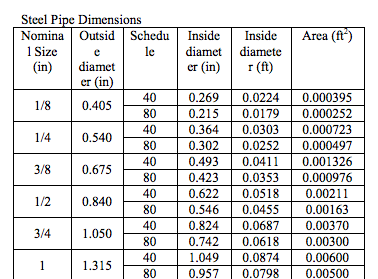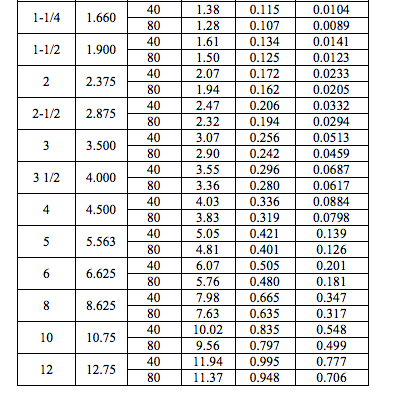 the answer is 519lb to the left but how?????????